ARTIFACTS Object as scenario for moving body sculptures
HUMAN GEOGRAPHY
There is a need for movement to free the enclosed emptiness on space.
Studies of the relationship between object, wearer and spectator.



Space, movement and lightness in one of a kind pieces which through change, varies tension giving brith to new forms enclosing the space in a three dimensionality which is free through the repercussion of external matters.



Time to play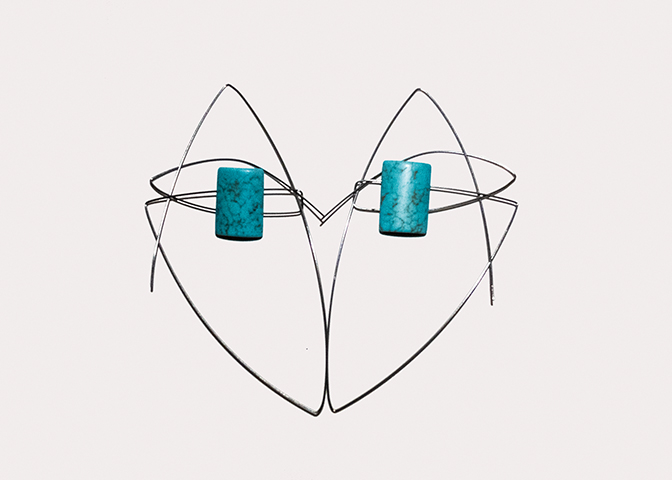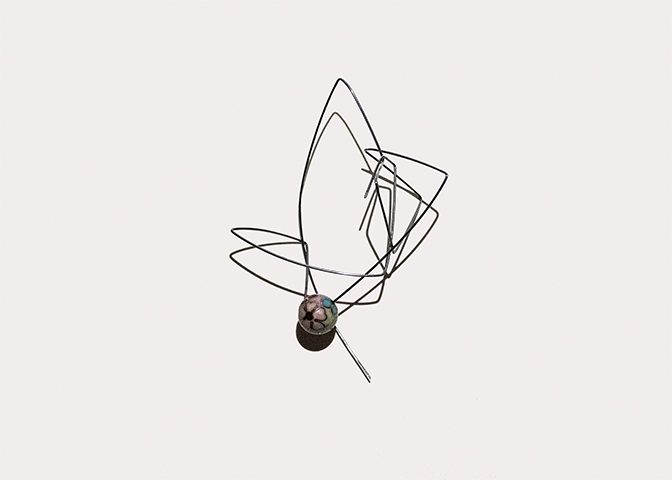 Goldplated and Rhodio "Piano string "Steel modular - multifunctional jewelry, 2018
Construction
/de/construction
/re/construction

Cosmos of deconstructed polyhedron with same pattern lines which gravitate around themselves, expanding, questioning the perception and reality coming from a transformable shape.
Its form is an illusion based on bend facts with missing lines to create possible futures



That is what deconstruction is made of: not the mixture but the tension between memory, fidelity, the preservation of something that has been given to us, and at the same time, heterogeneity, something absolutely new, and a break" Jaques Derrida.
Sculptural jewelry on silver,2017




MUTINY


Connection is worn to symbolize power, forms simplified to reveal the primal essence. Leaving to shine the dichotomies of its elements.

Shine and darkness, strength and voluptuousness merge into a halo of sensuality, mystery and power.
Body ornaments, Gold plated Sculptural jewelry with boxwood, 2017

SOON @The National Army Museum - Chelsea London (UK) 14th - 17th March 2019

BUTTERFLIES ARMY ABORTION


Allegory of civilization processes between species and spices.



Chrysalis
We are all born with a saltwater shell
Pupae
Some die attempting to become butterflies, others survive as social abortions.
Abortion
After death, new life is reborn with the opposite strength.


@Artesania Catalunya Barcelona (Spain) June 2017 In-material
BBA- Sculptural jewelry on silk and filigree. Group exhibition


COCOON


Ephemeral jewelry on copper and physalis. Structure is covered by physalis that surrounds the body within a world of unexpected sounds and remains of the past.
Physalis and copper crochett.
Pectoral
, Berlin (Germany), 2013
Photography Elena Louro